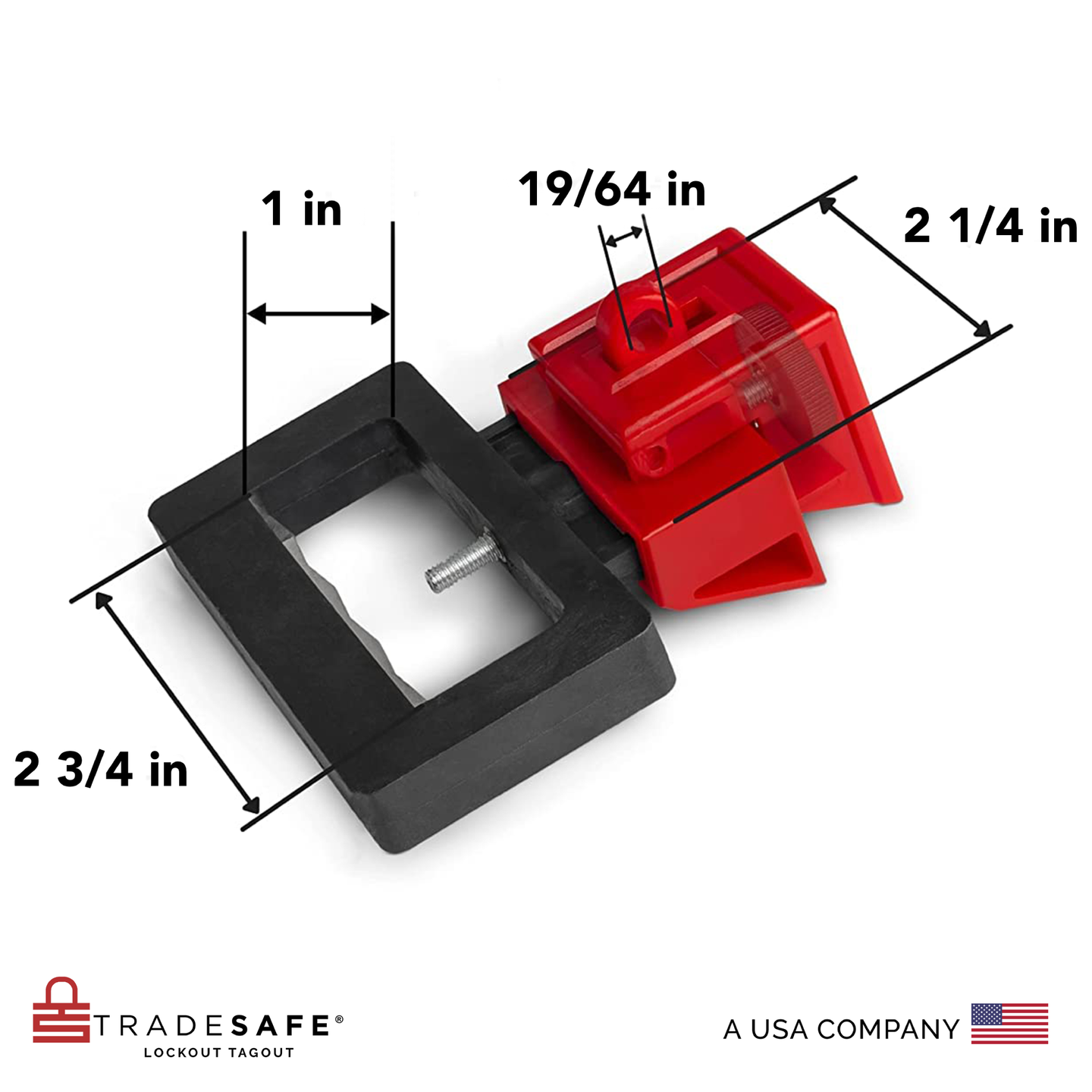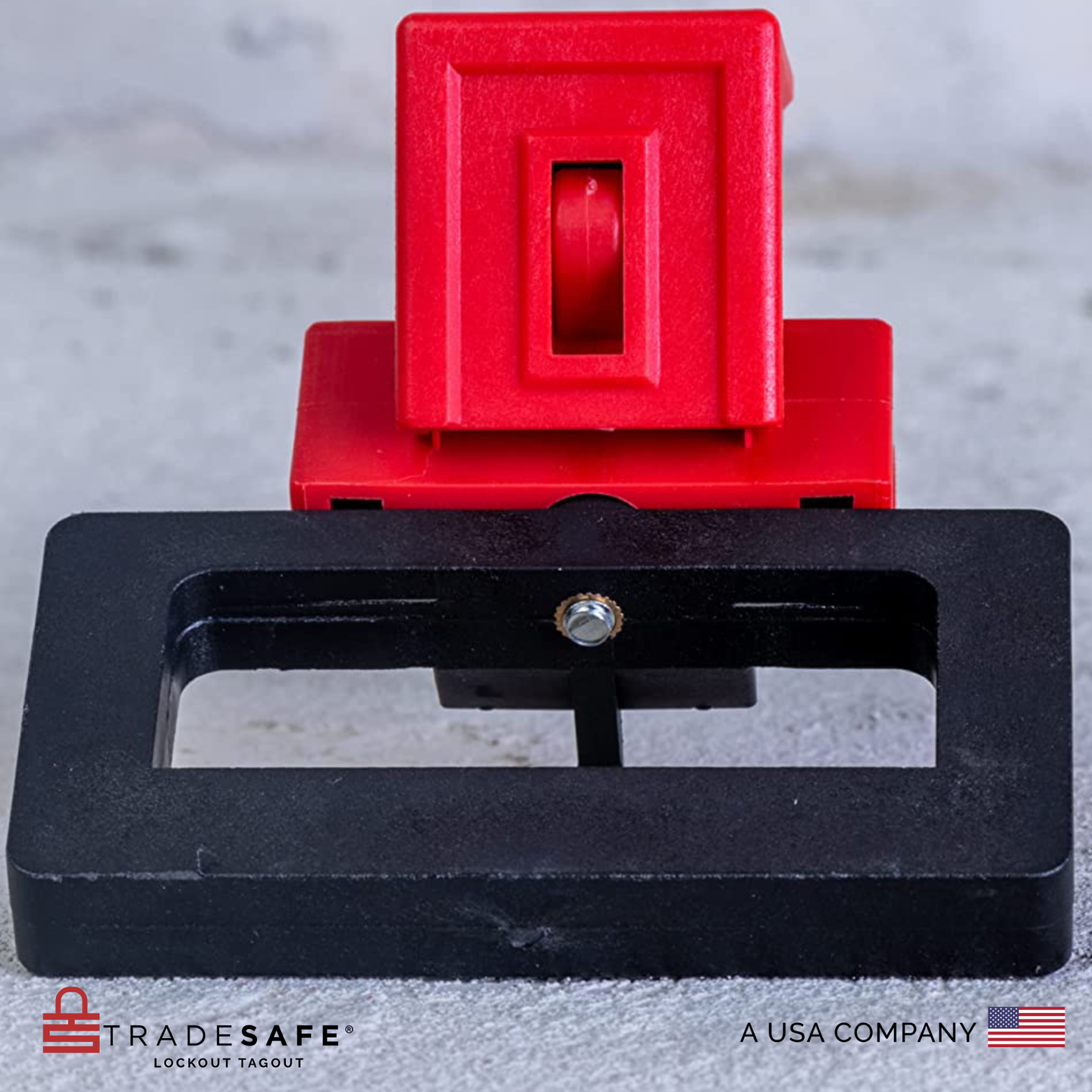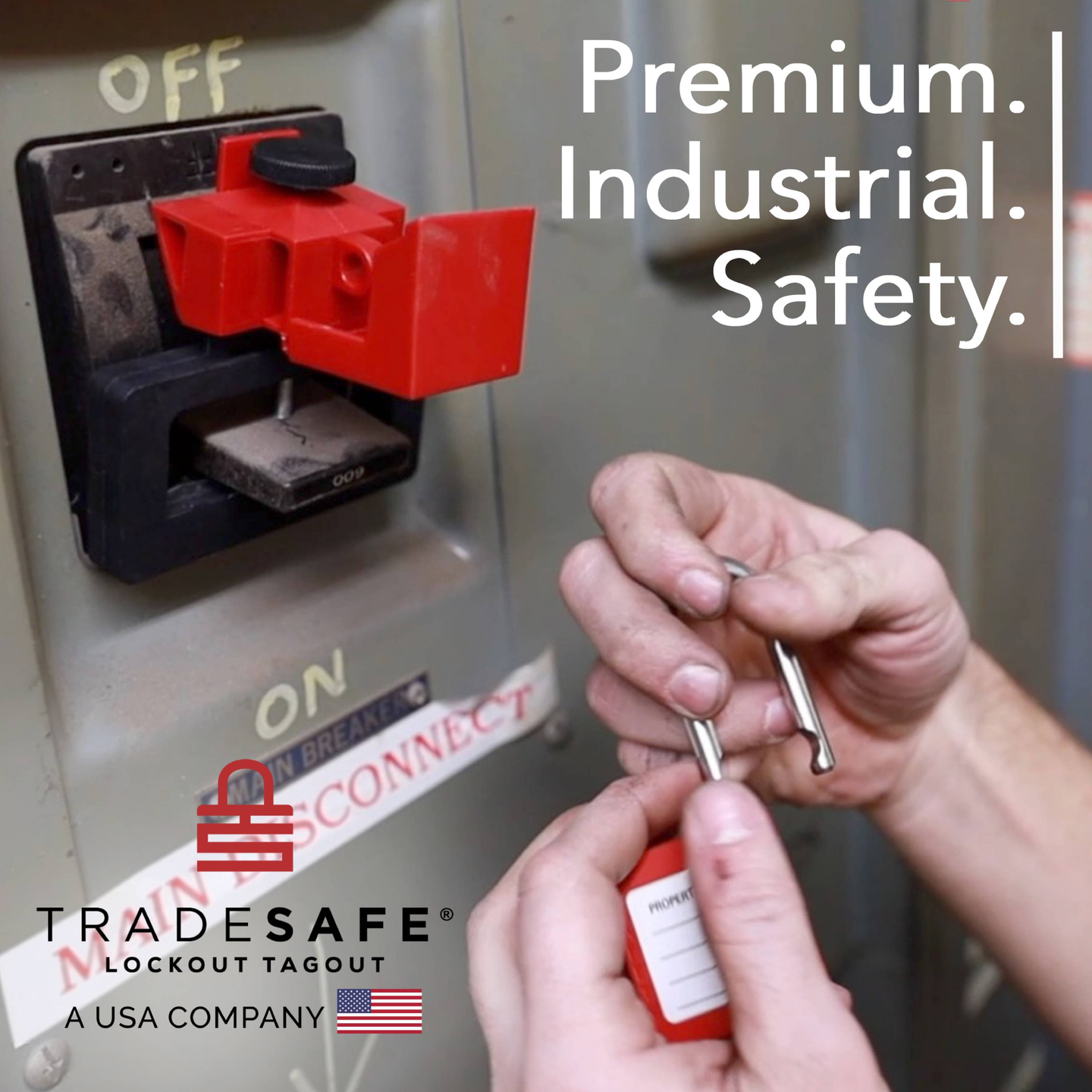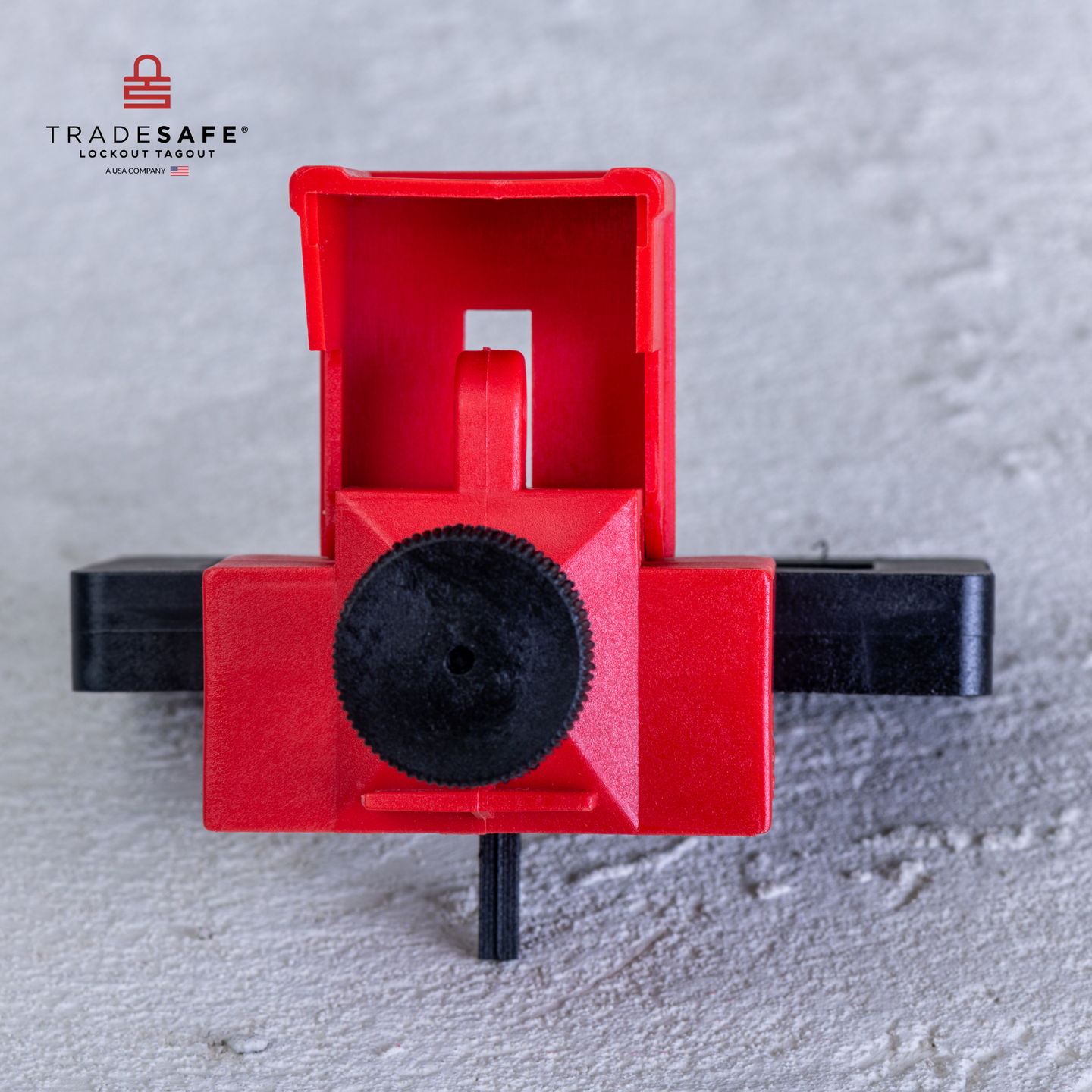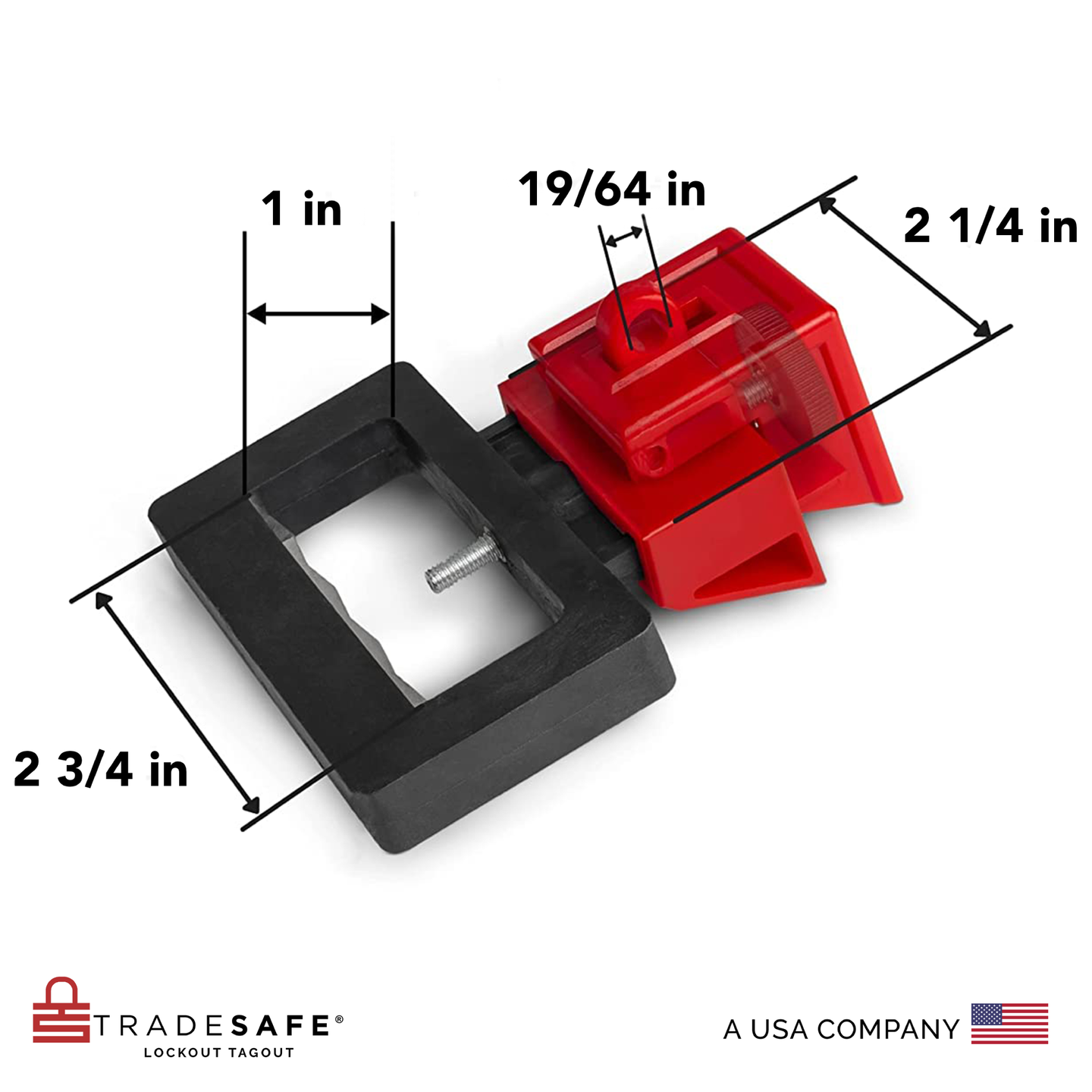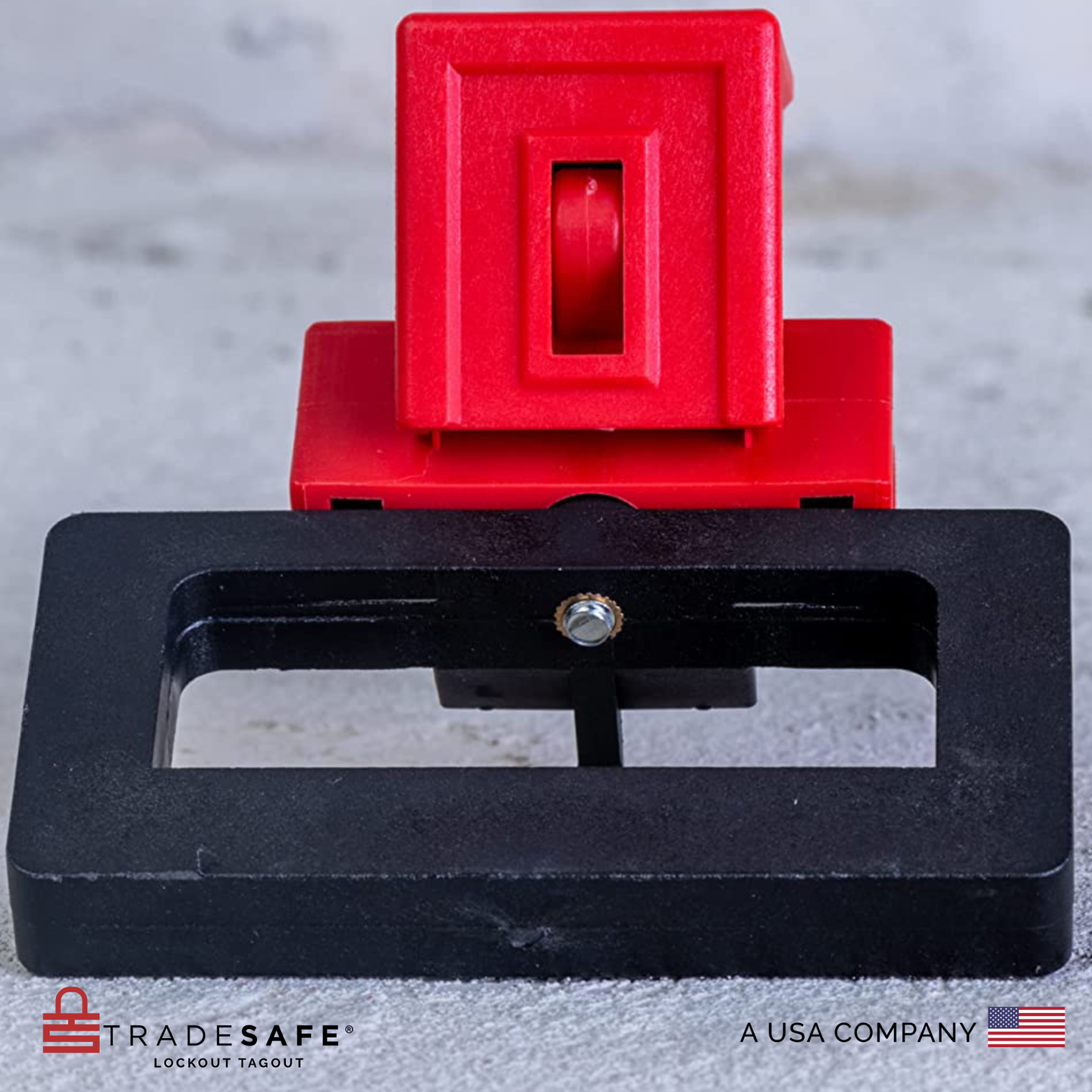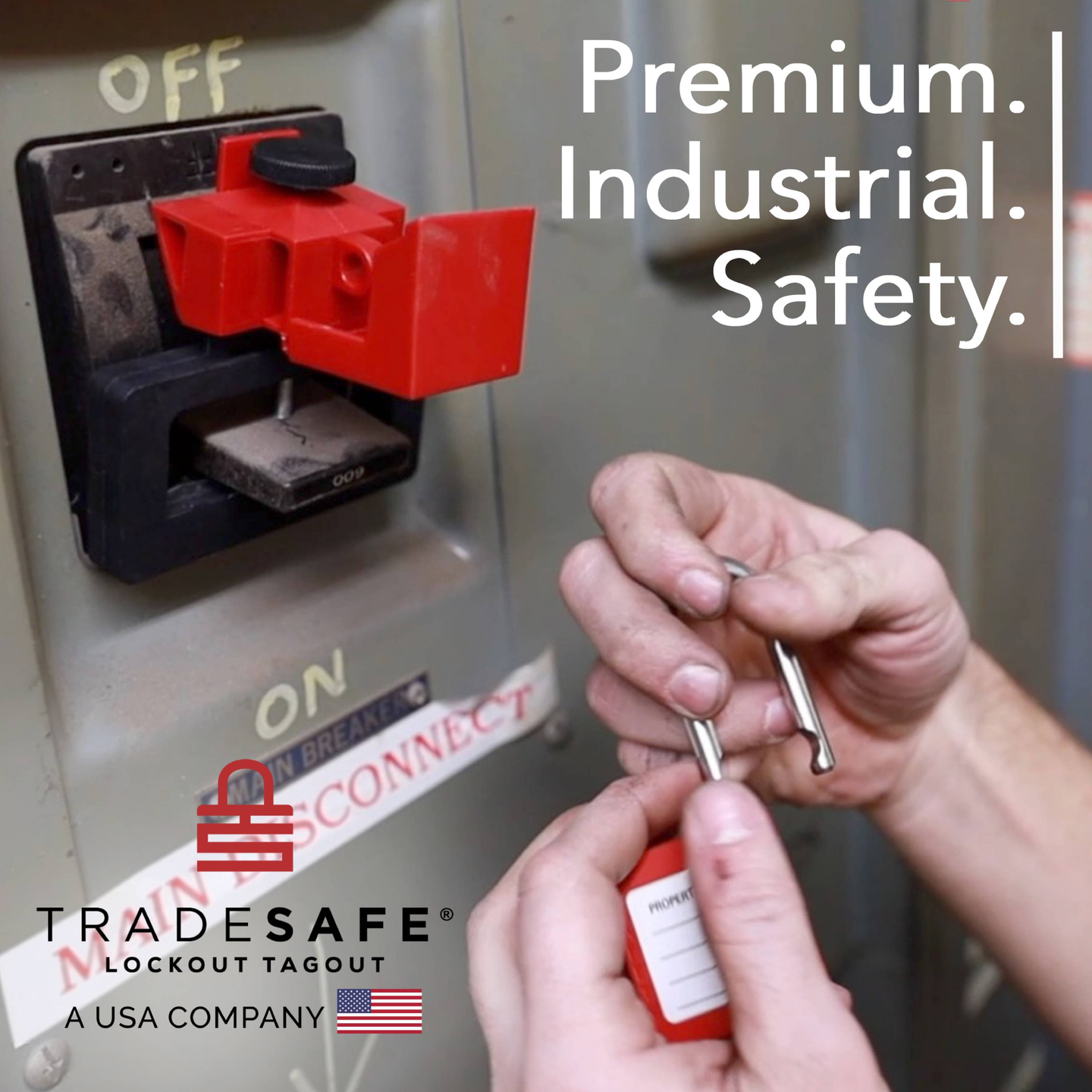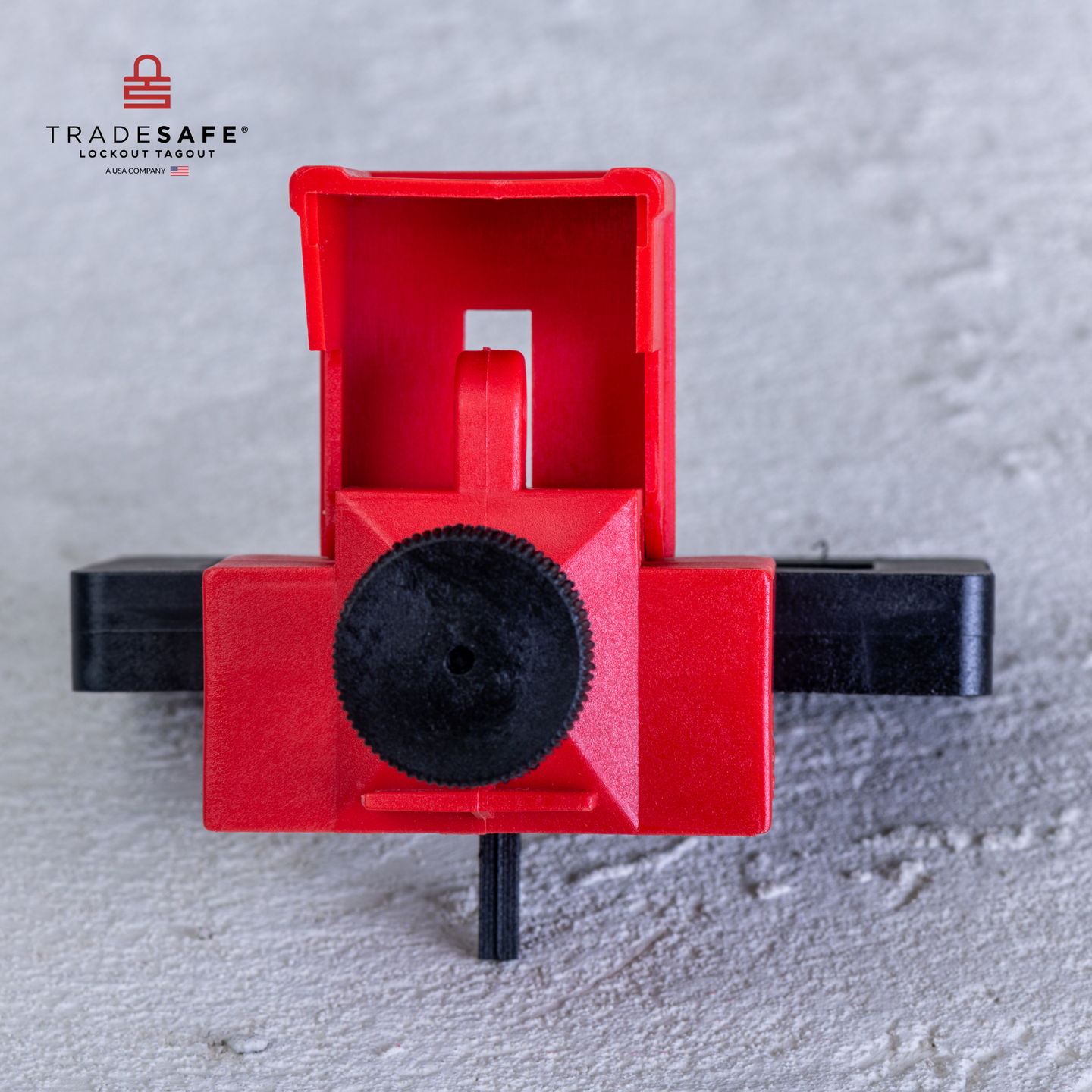 Clamp-on Circuit Breaker Lockout Device – Oversized 480/600 Volt – 3 Pack
Regular price
$70.00
Sale price
$34.95
Unit price
per
Sale
Sold out
You Save 50% (

$35.05

)
Locks out single- and multi-pole breakers

Secures up to 2-3/4" wide by 1" thick toggles

Impact-resistant breaker lockout

Thumbscrew design for fast & firm deployment

Secure with 1 LOTO padlock
More Details On Clamp-on Breaker Lock Device
Meticulously engineered with premium-grade materials, TRADESAFE clamp-on circuit breaker lockouts work best for securing 480/600 Volt circuit breakers. When installed properly and locked with a LOTO padlock, it ensures safety and lockout reliability in any industrial environment.
Part Number: TSOBRKR; similar industry part numbers: 148691, S3823
(3) Clamp-on LOTO Breaker Locks made of extremely durable, non-conductive polypropylene (red) and nylon (black) material with stainless steel thumb screw; cleats included
Locks out standard 480V to 600V circuit breakers
Designed to provide fast and firm lock deployment; no tools needed for installation
Secure using 1 padlock with up to 19/64" padlock shackle diameter
Weather, chemical, and tamper-resistant; suitable for heavy industrial use
Developed and tested to comply with OSHA 29 CFR 1910.147 standard
TRADESAFE is an established USA based and owned industry expert and reliable safety partner for LOTO compliance supplies
Industrial Strength Circuit Breaker Lockouts
TRADESAFE clamp-on breaker lock is built with rugged, superior impact-resistant polypropylene and nylon; enabling this LOTO device to not break easily even with extreme force or tampering. Because of its tough materials, this breaker lockout device can endure time and heavy industrial use.
Exceptionally Reliable LOTO Breaker Locks
Repeated use can wear down any instrument. However, TRADESAFE breaker lockout device is designed to look and work like new for a very long time, even with rough, industrial use. This breaker lockout can also withstand both high and low temperatures. Being non-conductive, it can be used to secure circuit breakers in the off position without any worry.
Easy-to-Install Clamp-on Breaker Lockout
These LOTO breaker locks feature a thumbscrew mechanism for convenient installation. Attach the lockout tagout device to the single- and internal-trip multi-pole breaker toggle, tighten the thumbscrew, pull the cover, then apply a lockout padlock for a complete lock out. Installation can be done in seconds without needing any extra tools.
OSHA-Compliant Circuit Breaker Lockout Device
Compliance with the OSHA Standard for The Control of Hazardous Energy (Lockout/Tagout) (29 CFR 1910.147) is vital to the safety of every employee on site. That's why we make sure that all of our products help workplaces remain OSHA-compliant.
TRADESAFE products are made with the requirements for lockout tagout devices in mind. These are the requirements pursuant to OSHA Standard 1910.147:
Durable: Devices must be able to withstand exposure to the environment in which they will be used for as long as necessary.
Standardized: Devices used in a facility must be standardized according to color, shape, or size.
Substantial: Devices must be difficult to remove without the use of excessive force or techniques that are not typically used to remove the devices. They should also be able to prevent accidental removal.
Identifiable: Devices must be able to identify the employee who applied them.
Exclusive for Safety: Devices must not be used for any purpose other than controlling energy.
TRADESAFE: A Trusted USA-Based Partner in Lockout Tagout
TRADESAFE is a USA-based company well-versed in OSHA regulations
People-centered supplier of safety products
High-quality products made of heavy-duty and durable materials
Constant innovation and continuous adaptation to new standards