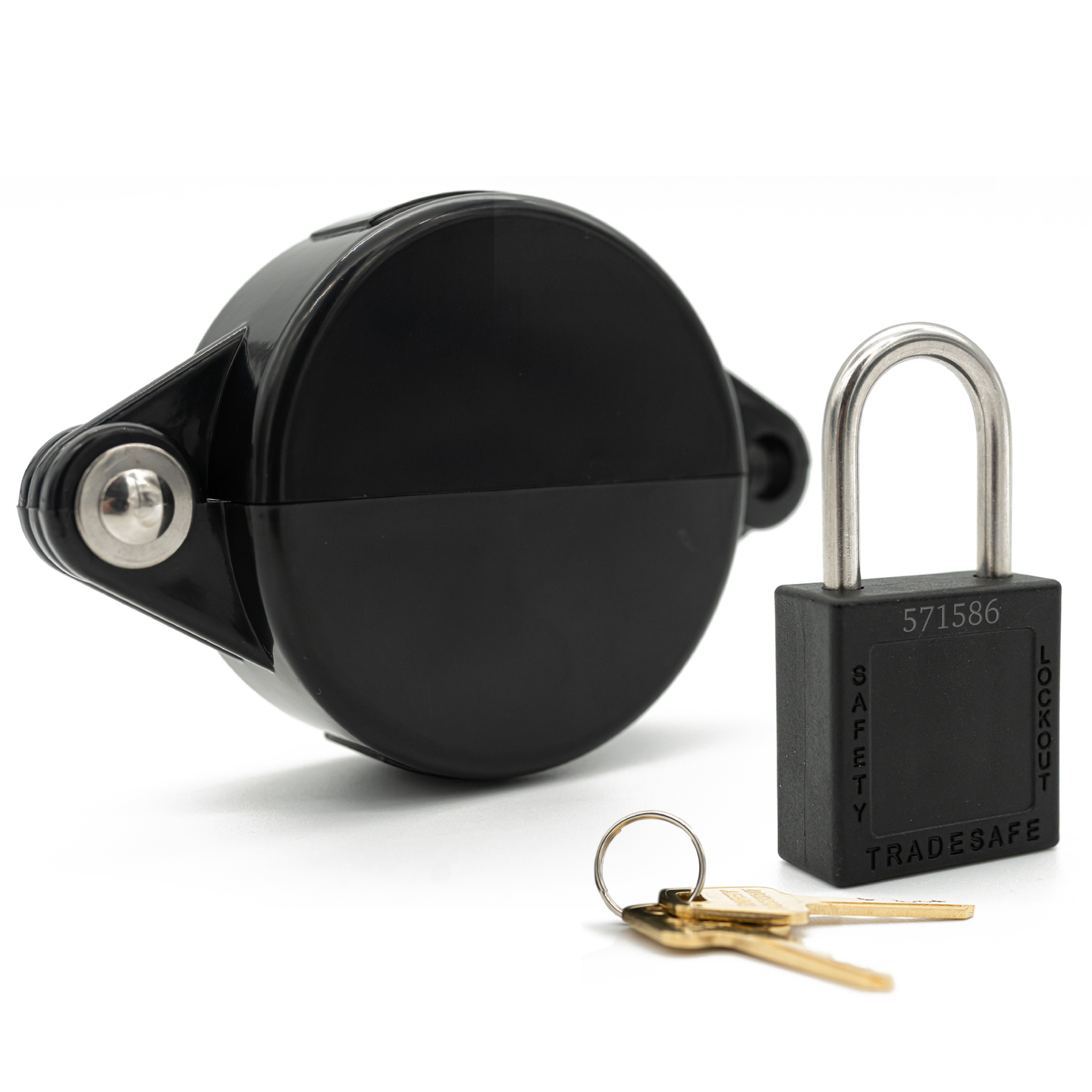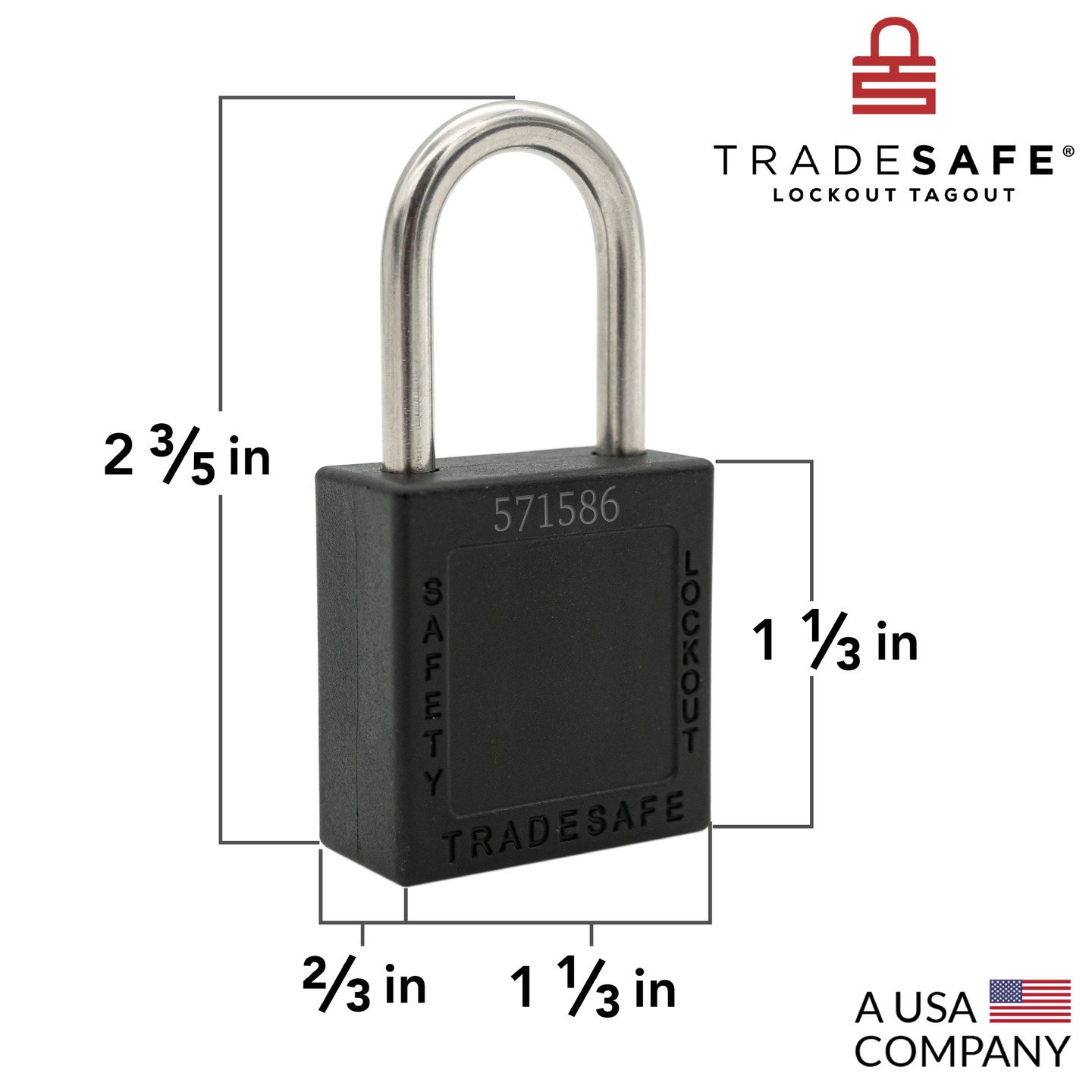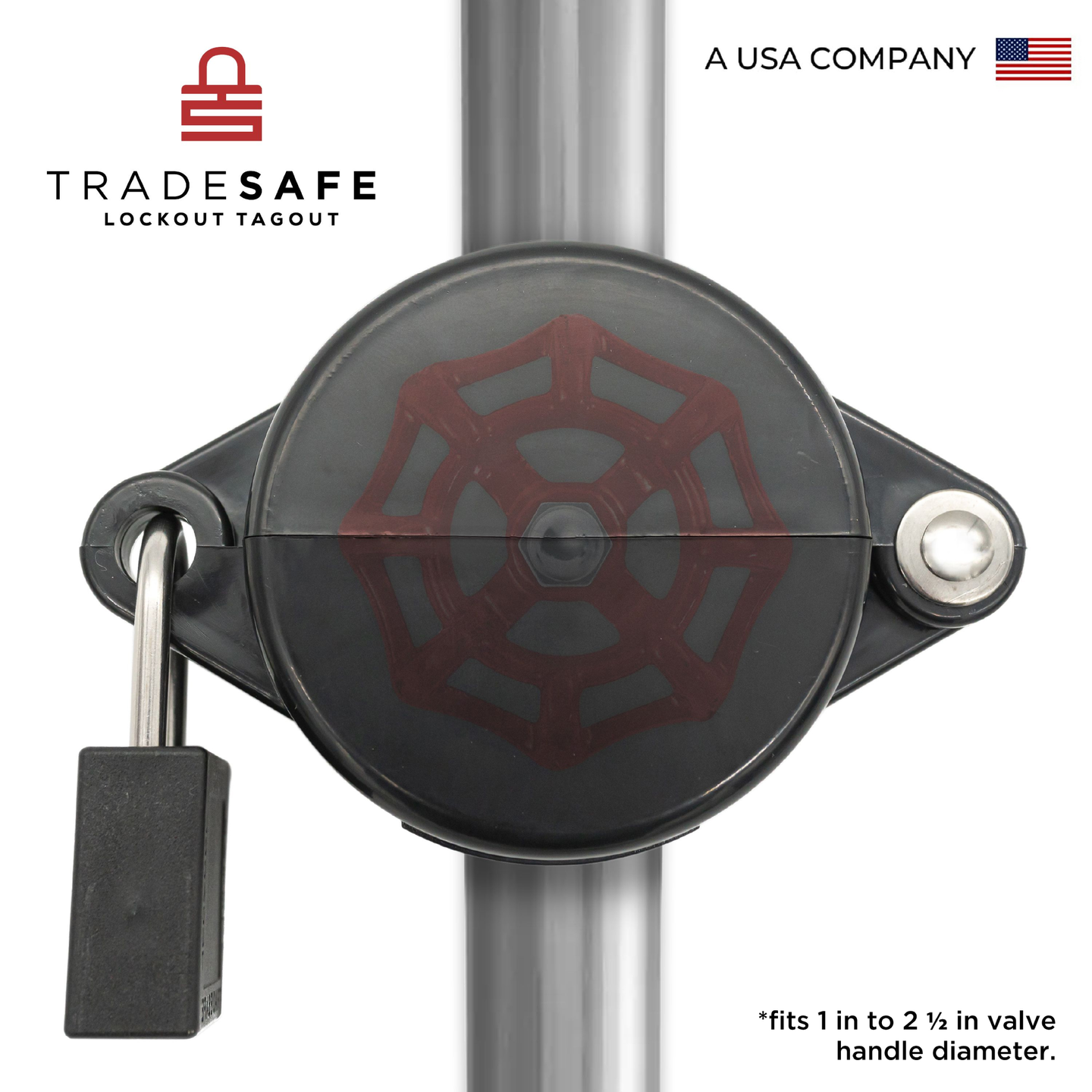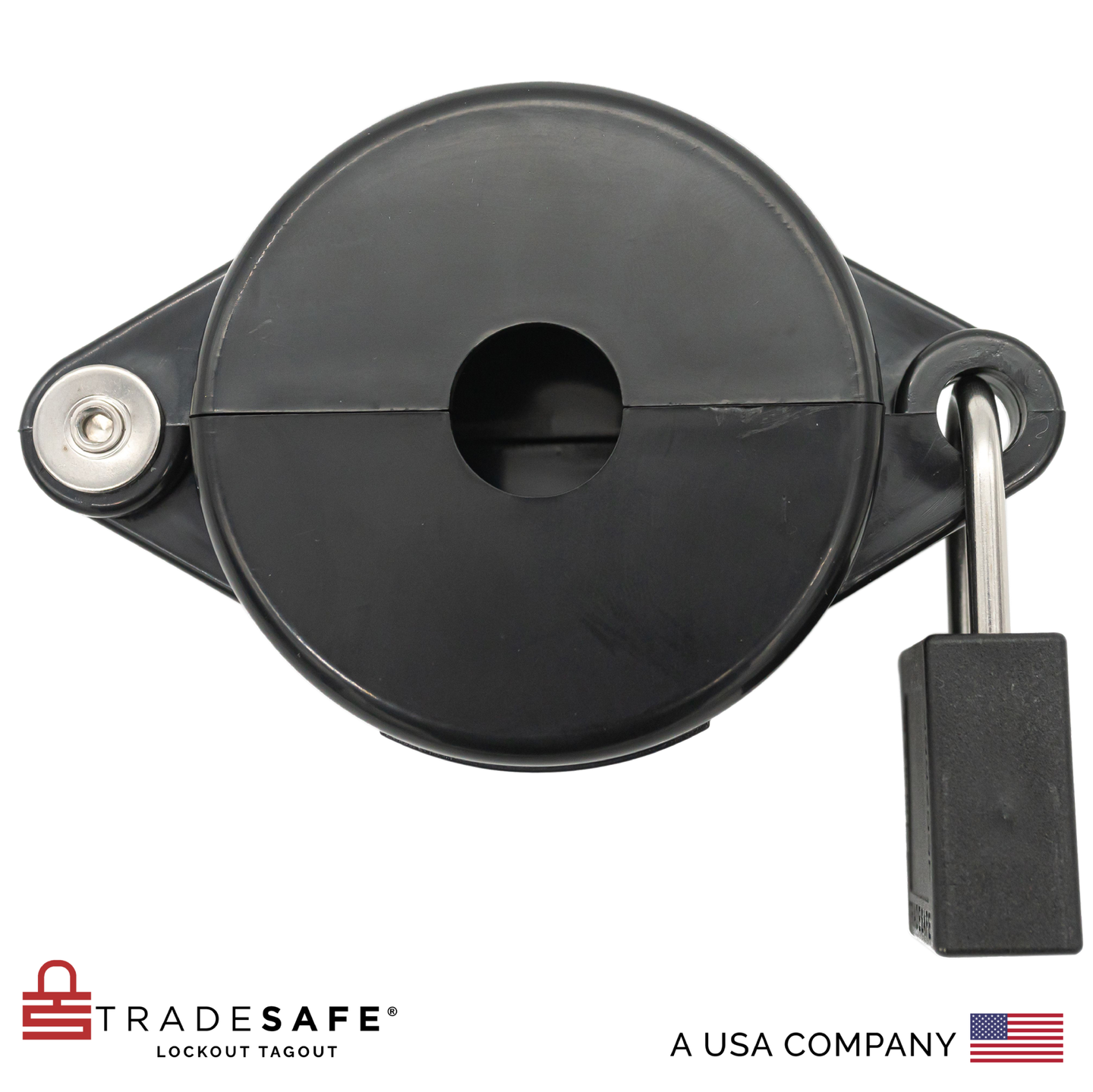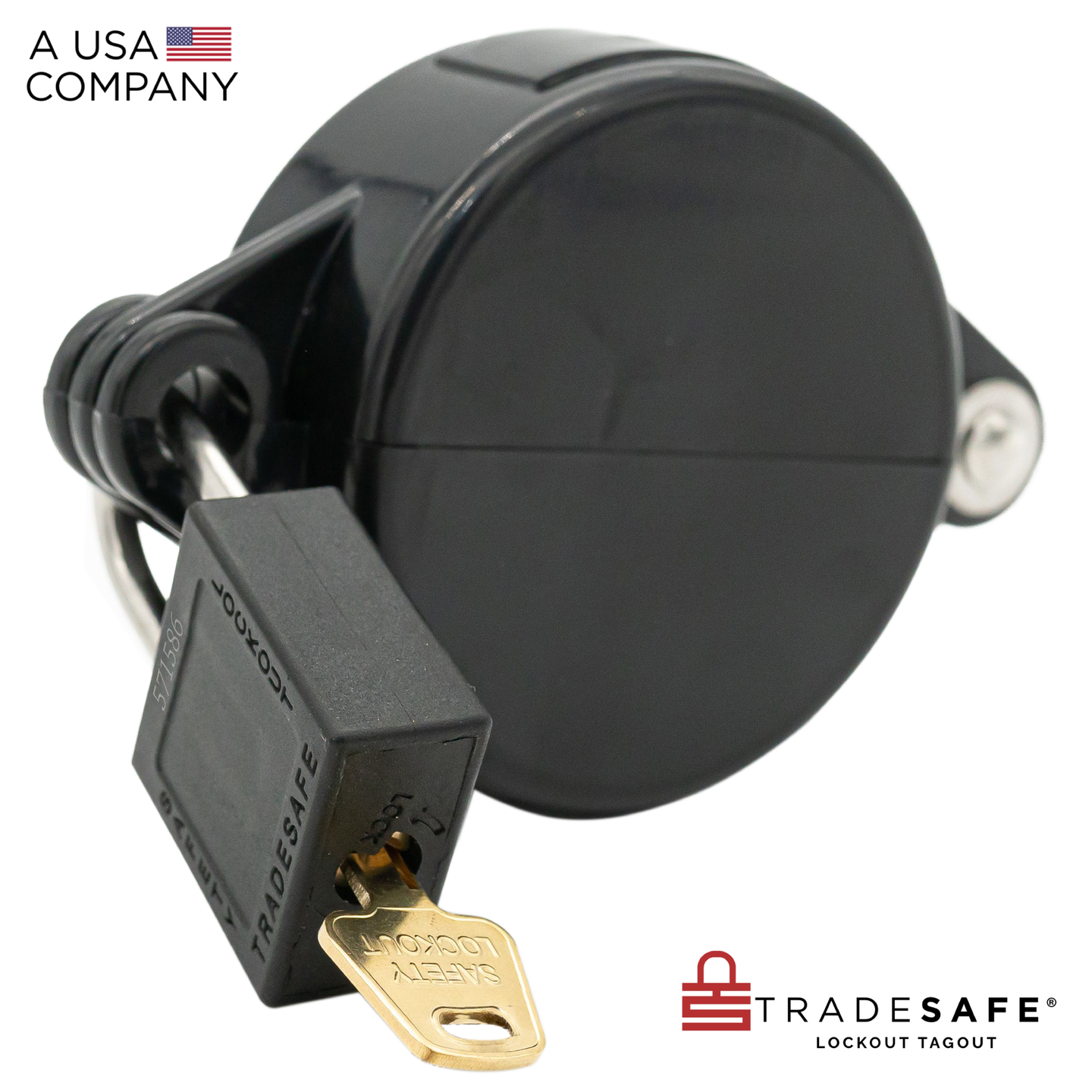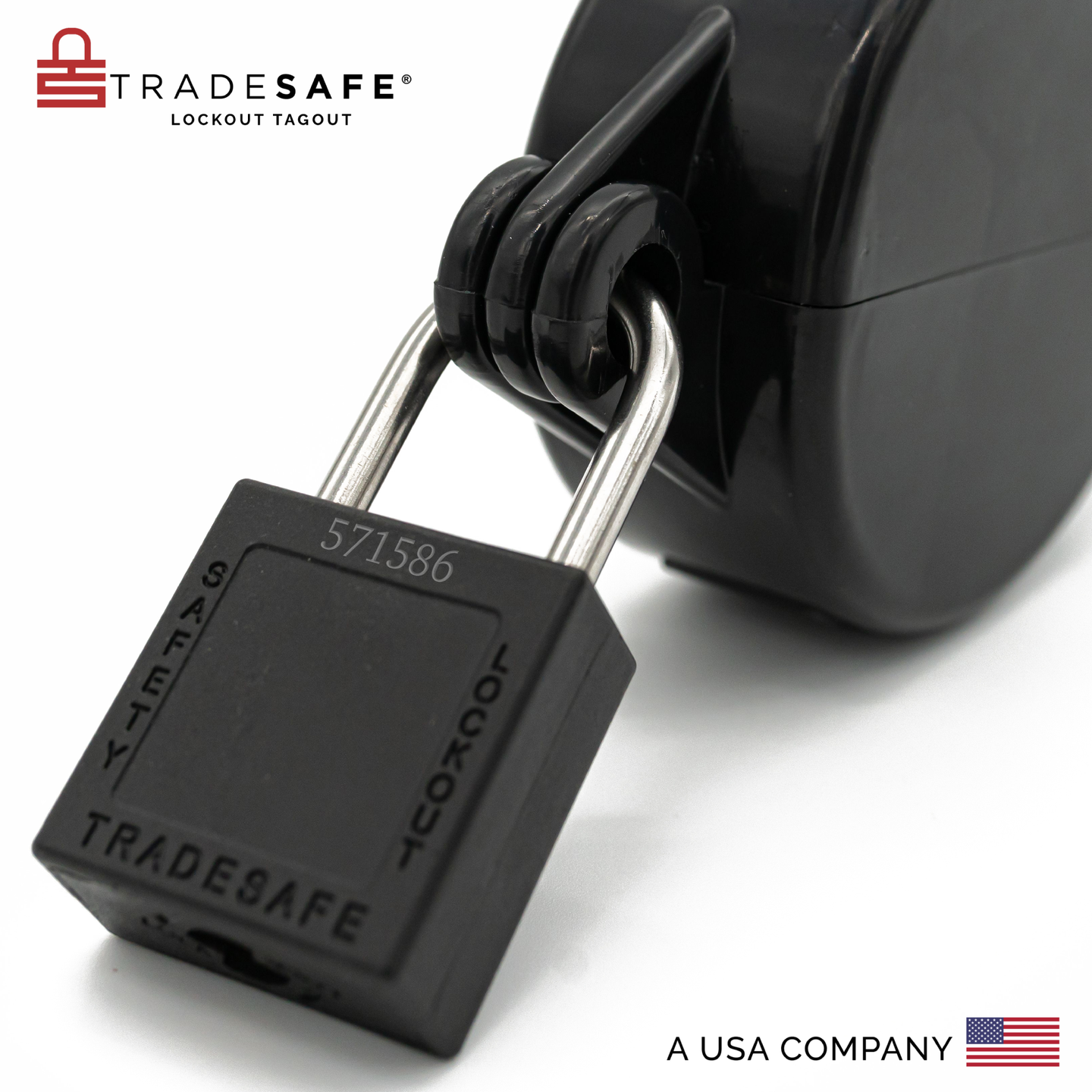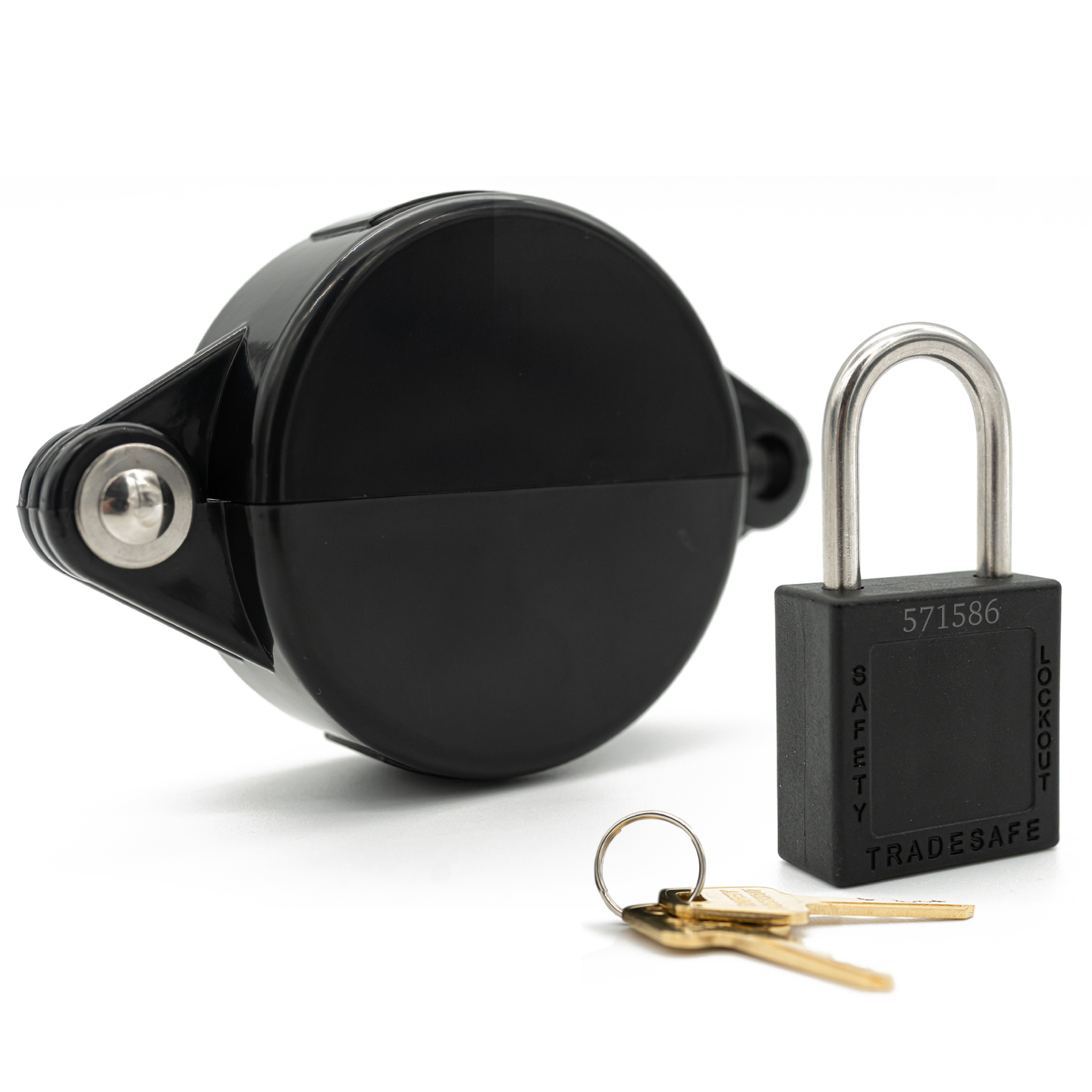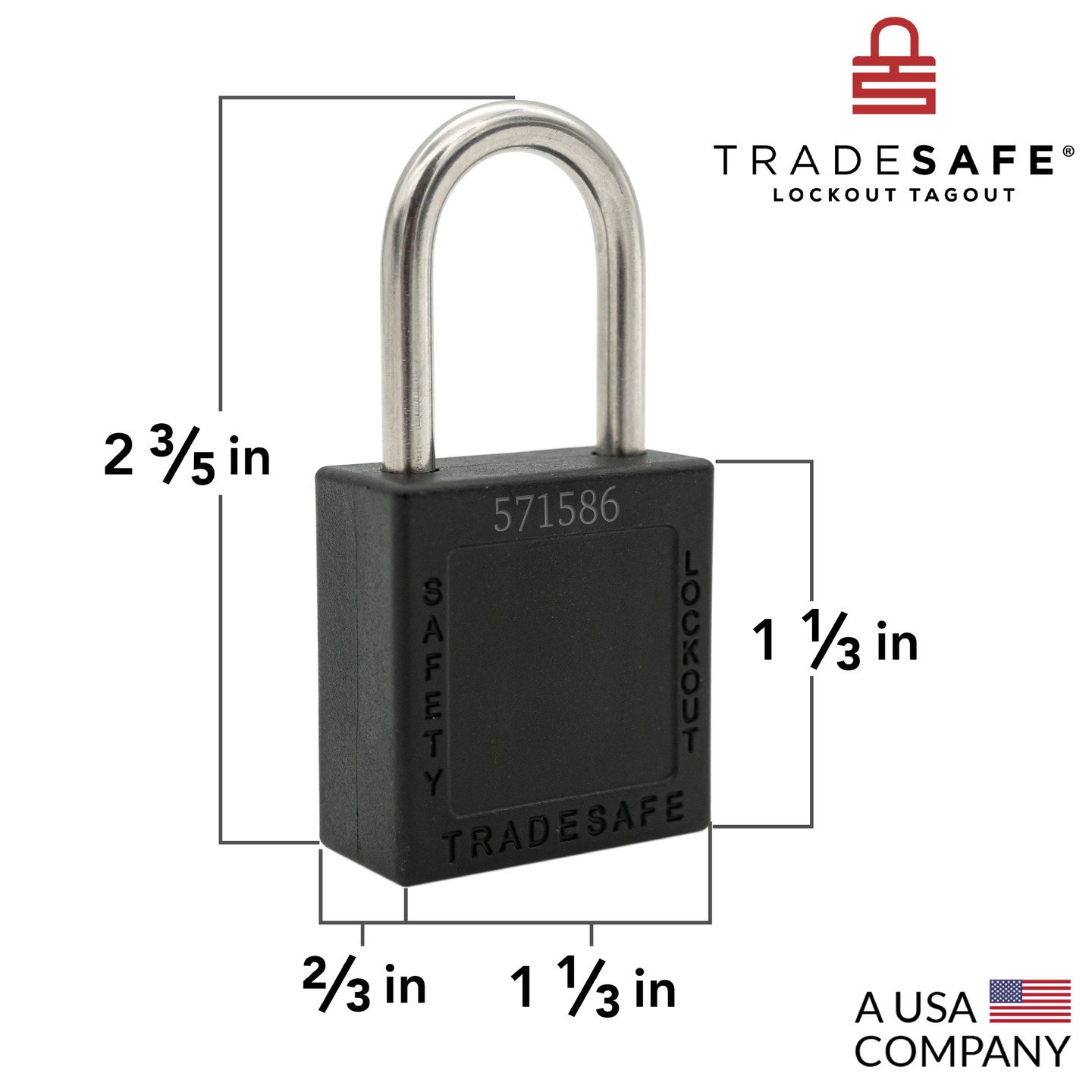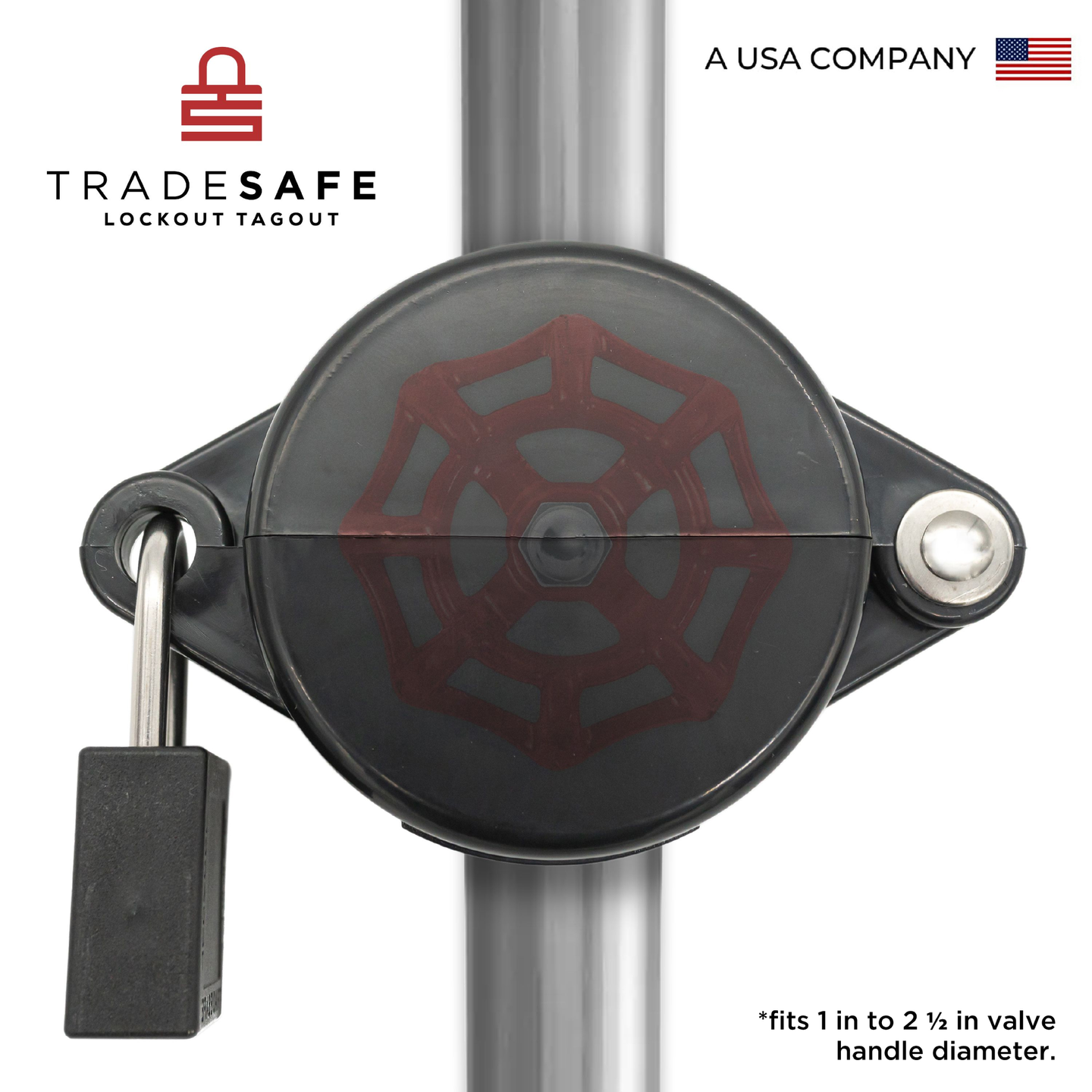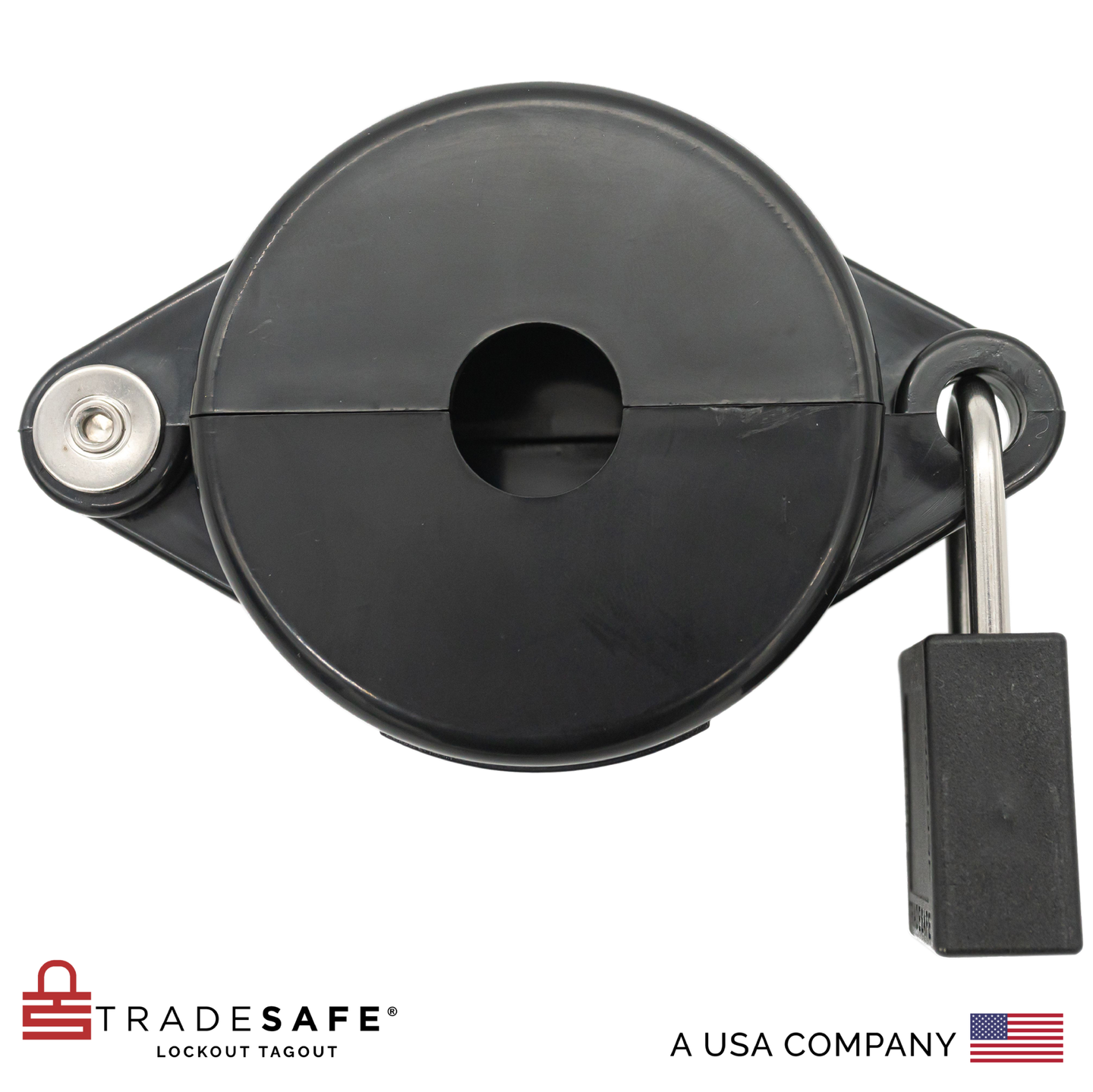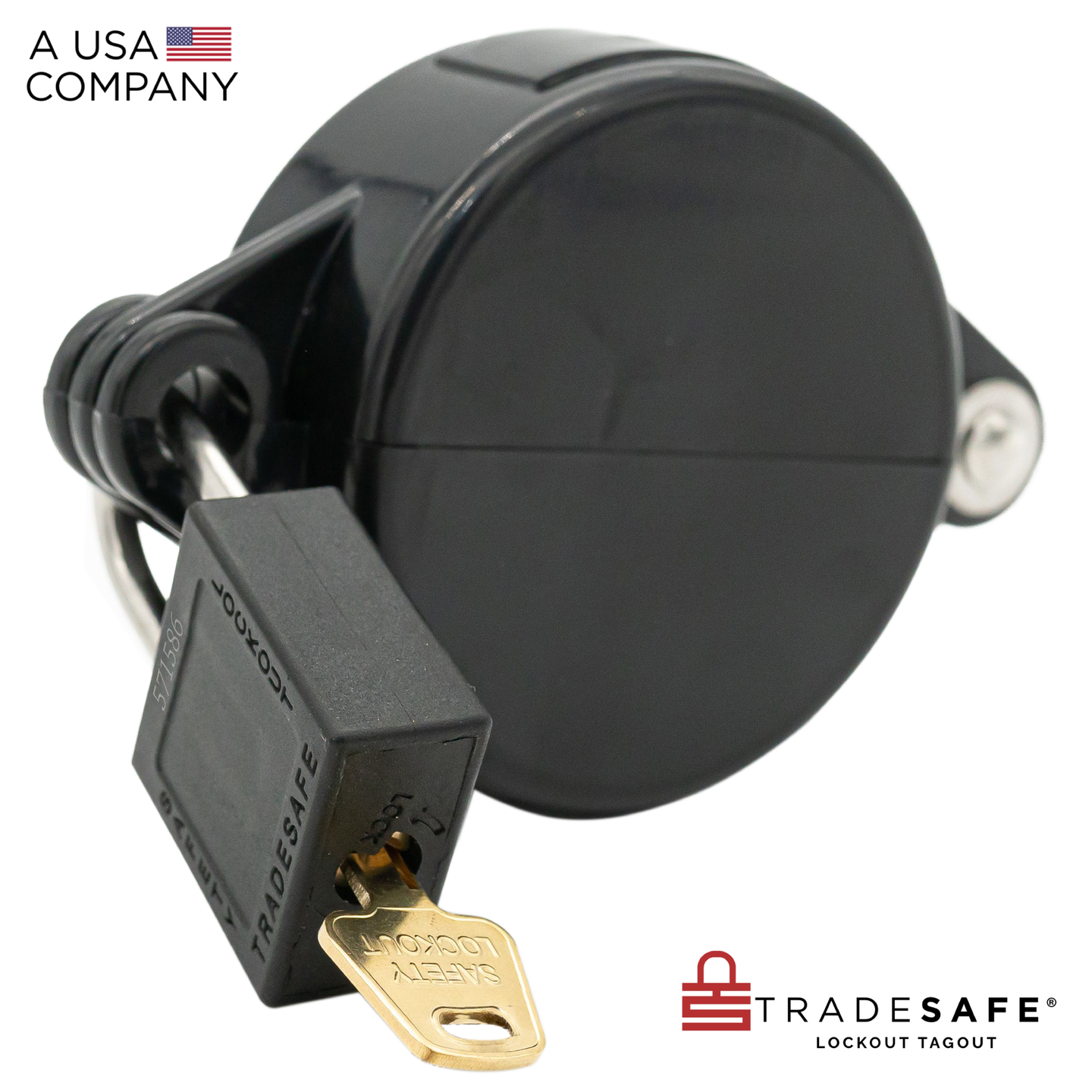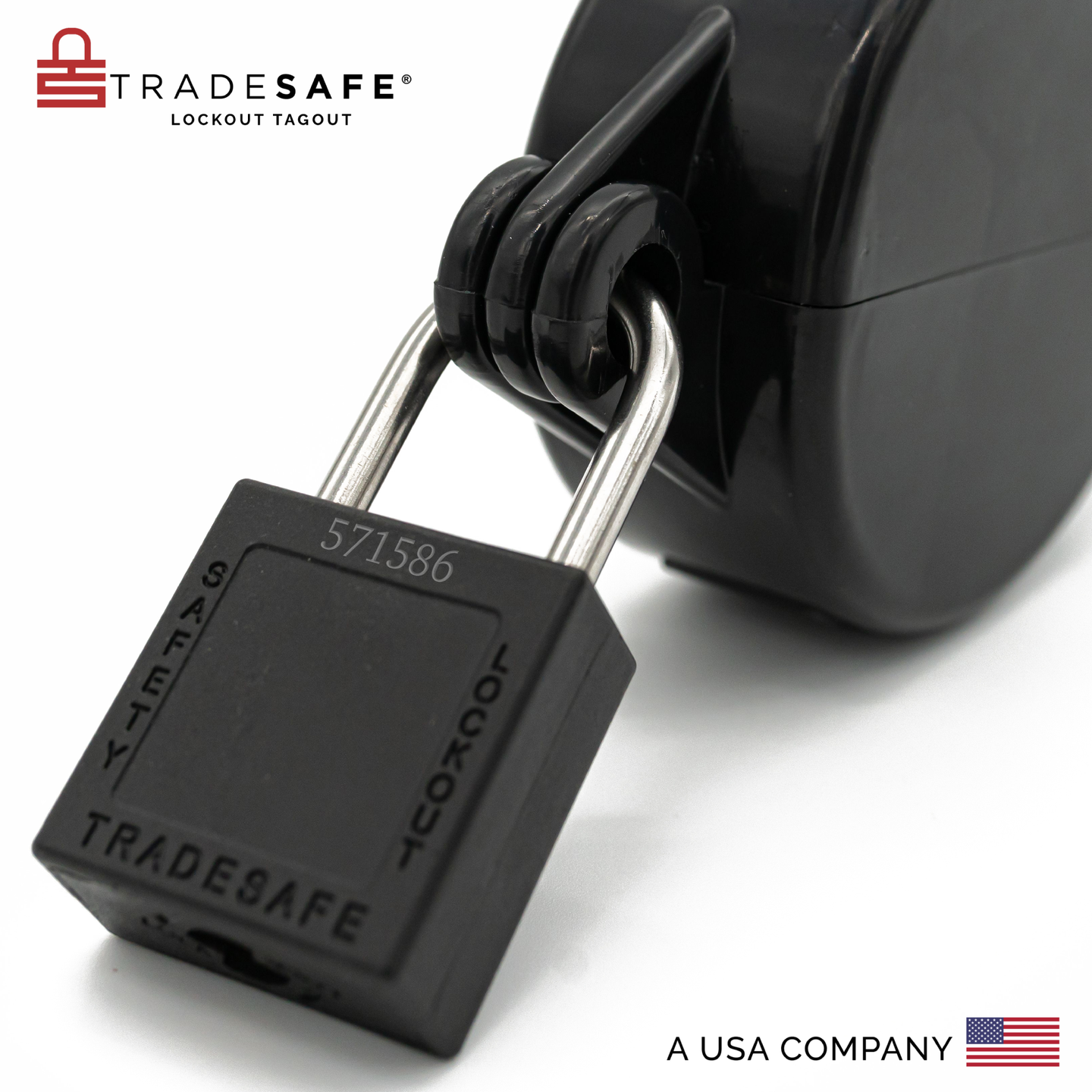 Outdoor Faucet Lock with Safety Padlock - 2 Keys
Regular price
$50.00
Sale price
$21.95
Unit price
per
Sale
Sold out
You Save 56% (

$28.05

)
Accommodates 1" to 2-1/2" handle diameter

Secures outdoor spigot with wheel handle

Industrial-grade ABS plastic outdoor faucet lock

Premium safety padlock with keys included
More Details About Water Spigot Lock
TRADESAFE Black Faucet Lock provides comprehensive coverage for valve handles with a diameter of 1" to 2-1/2" and a stem diameter of 3/4". Precision-engineered with highly durable ABS plastic, this water faucet lock can withstand harsh outdoor weather conditions, making it ideal for both residential and commercial use. It comes with a safety padlock, offering maximum security for various types of round valve handles. Suitable for outdoor water faucets, spigots, and sillcocks with a round wheel handle, locks out gas valves, propane tanks, steam control valves, shut-off valves, and radiator valves.
Part Number: TSGTVBP
(1) Rugged black spigot lock made of impact-resistant ABS plastic; secures 1" to 2-1/2" diameter valve handles with 3/4" diameter stems; equipped with padlock hole for secured lockout
(1) Black safety padlock with stainless steel shackle, thermoplastic unibody, engraved numbers on lock body and keys for easy identification, and brass core cylinder with key-retaining feature; 2 keys each
Secures a wide array of round faucet handles found in residential homes, commercial buildings, irrigation systems, and more
Works as an outdoor water faucet lock, garden hose lock, gas valve lockout, and propane tank lock; ideal for both residential and commercial use
Valve Stem Hole Diameter: 3/4"
Inner Diameter: 2-3/4"
Inner Height: 1 1/8"
Padlock Hole Diameter: 3/8"
Padlock dimensions: 1-5/16" x 5/8" x 2 9/16"
Developed and tested to prevent unauthorized water use and provide efficient water security solution
TRADESAFE is an American-based and owned industrial safety brand, thus, superior durability and design are in our DNA
Ultra Durable Outdoor Faucet Lock
TRADESAFE Faucet Lock is meticulously developed with only the highest standards of quality materials and procedures. Each gate valve lockout is constructed from industrial-strength ABS plastic, renowned for its exceptional resistance to chemicals, abrasion, and impact. This robust composition ensures the durability of this valve lock, enabling it to withstand harsh outdoor conditions. Moreover, our water spigot lock is carefully designed to deliver optimal performance and reliability in environments with temperatures ranging from -51 to 300 degrees Fahrenheit.
Exceptionally Versatile Spigot Lock
Our water faucet lock offers efficient coverage of outdoor faucets, garden hoses, gas valves, and other valve handles with 1" to 2-1/2" diameter valve handles. This water spigot lock encircles the round valve operating handle to protect against unauthorized opening, theft, and vandalism. With this lock in place, you can enjoy the peace of mind you deserve, knowing that your property's outdoor water sources are securely protected.
Faucet Lock Designed for Utmost Safety
With an overlapping hinge and lock mechanism, TRADESAFE gate valve lockout assures a solid and dependable solution to prevent spigot use. This pack also comes with a safety lock with two keys each; ensuring you always have a spare key. The black safety padlock is made of nonconductive thermoplastic body, stainless steel shackle, and premium brass core cylinder with a key retaining feature; ensuring a complete lockout of various gate valves.
TRADESAFE: A Trusted USA-Based Partner in Industrial Safety
TRADESAFE is a USA-based company well-versed in safety regulations
People-centered supplier of safety products
High-quality products made of heavy-duty and durable materials
Constant innovation and continuous adaptation to new standards
TRADESAFE is your partner in safety and we always keep the seriousness of that role in mind. That's why all of our lockout tagout products are industrial-grade and meet regulatory standards. They are all ideal for use in the lockout of electrical and many other energy applications.
We don't want to just be your supplier. We want to be your partner. For this reason, we approach things differently. Each and every day our team works to improve our products and the services we provide to the great people and businesses that put so much faith in us.
TRADESAFE is a USA-based company. This helps us stay up to date on the latest OSHA safety standards. We are inspired by the American worker and we are honored to help keep you safe from harm and hazards.